6 Reasons to try Leeds ONLY Christmas Cocktail tasting experience!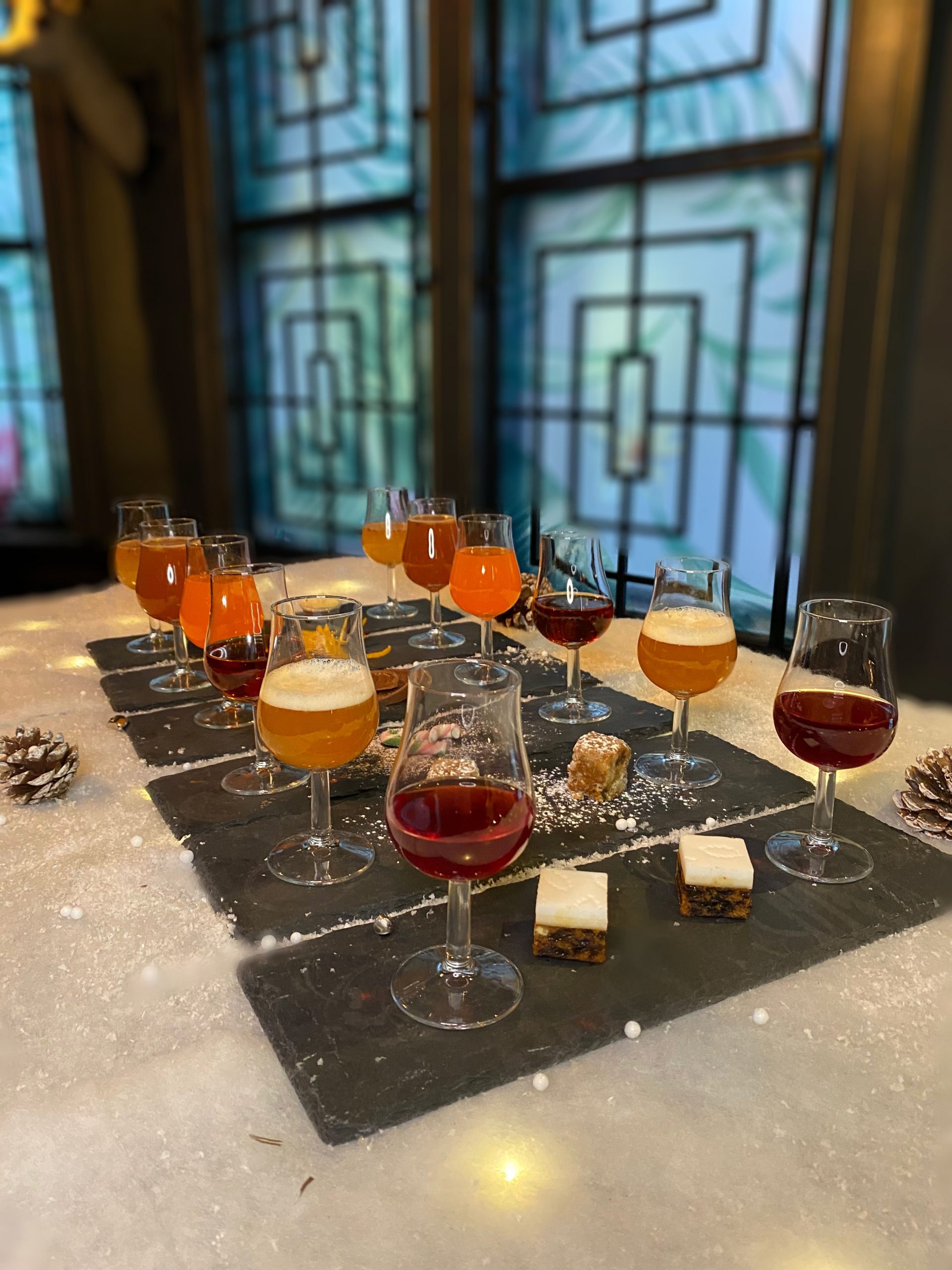 ---
24th November 2022
Our Cocktail Tasting Experience is a chance for our skilled bartenders to really show off: a tour de force of their skill, expertise, and personal style! Only this time – ITS CHRISTMAS! Let us introduce you to 6 Reasons to try Leeds only Christmas Cocktail tasting experience…
To experience the full Christmas cocktail menu, the tasting menu is best way to go, giving you the chance to try all of our bespoke Christmas Cocktails in one sitting. Your expert mixologist will present each tasting cocktail in turn, explaining its inspirations and flavours. Each drink is served with an accompanying edible garnish or side, chosen to enrich the flavours of the drink.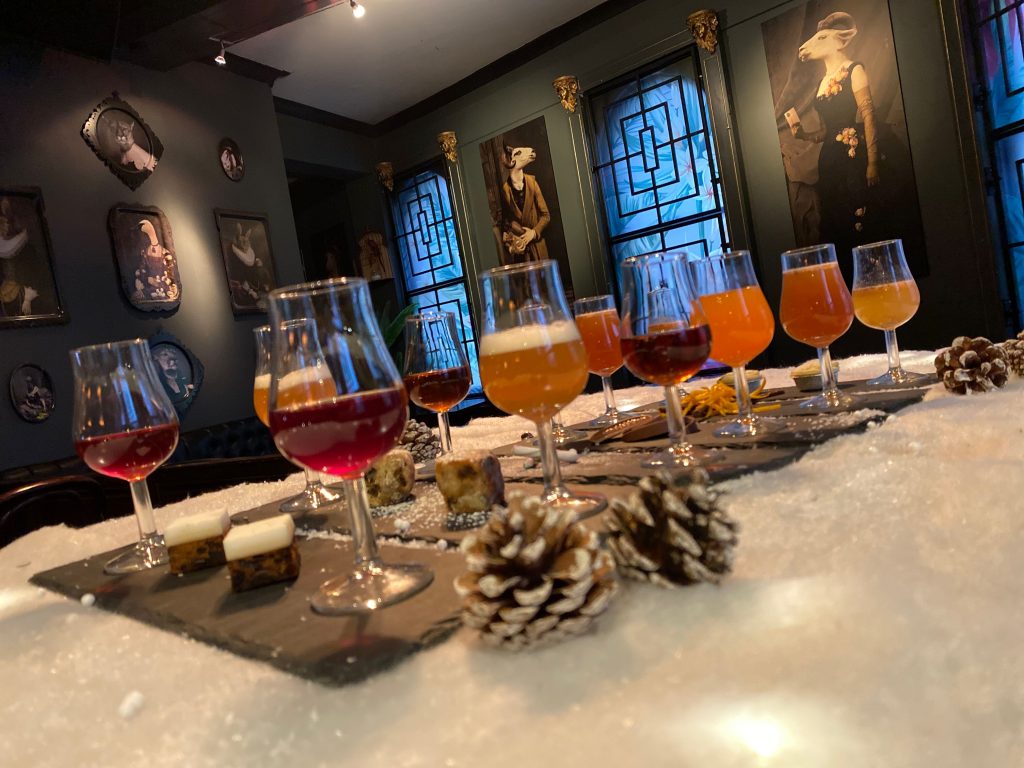 Meet The Cocktails!
Christmas Morning
With Aperol, fresh orange, Prosecco, and chocolate orange segments, this cocktail will transport you to Christmas morning.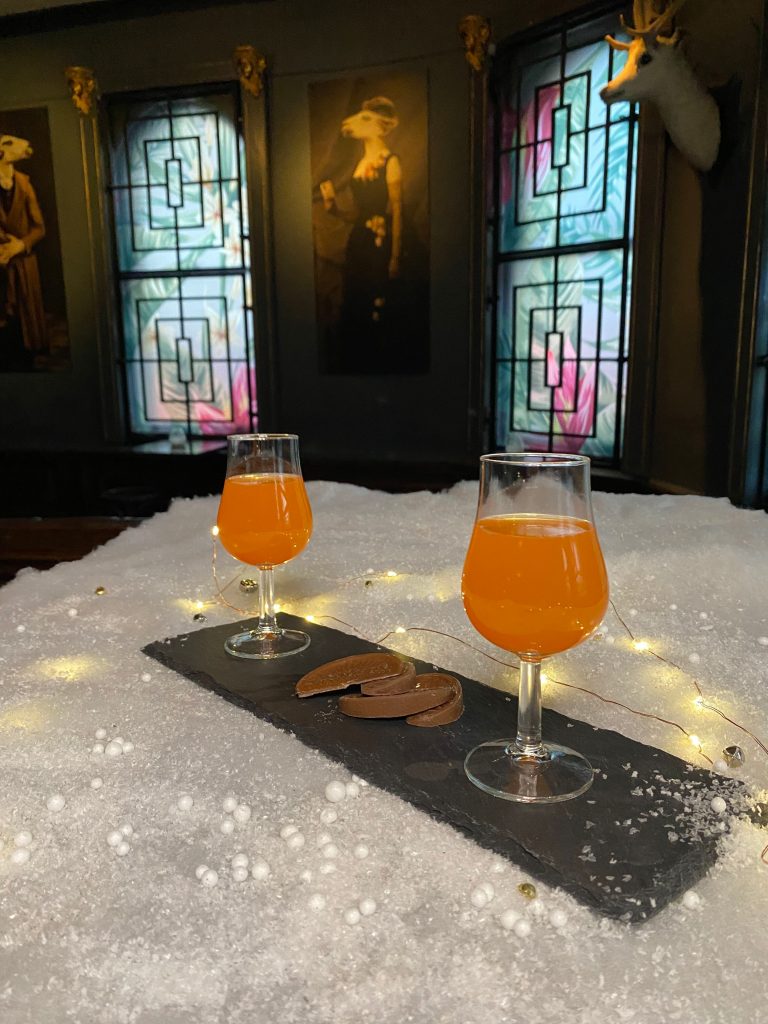 Christingle
By using Cointreau, fresh orange, and clove bitters, we've packed the
Christmas tradition of making Christingles into this Cocktail! With Quiquiriqui
Mezcal, Averna Amaro and cinnamon adding depth to the flavours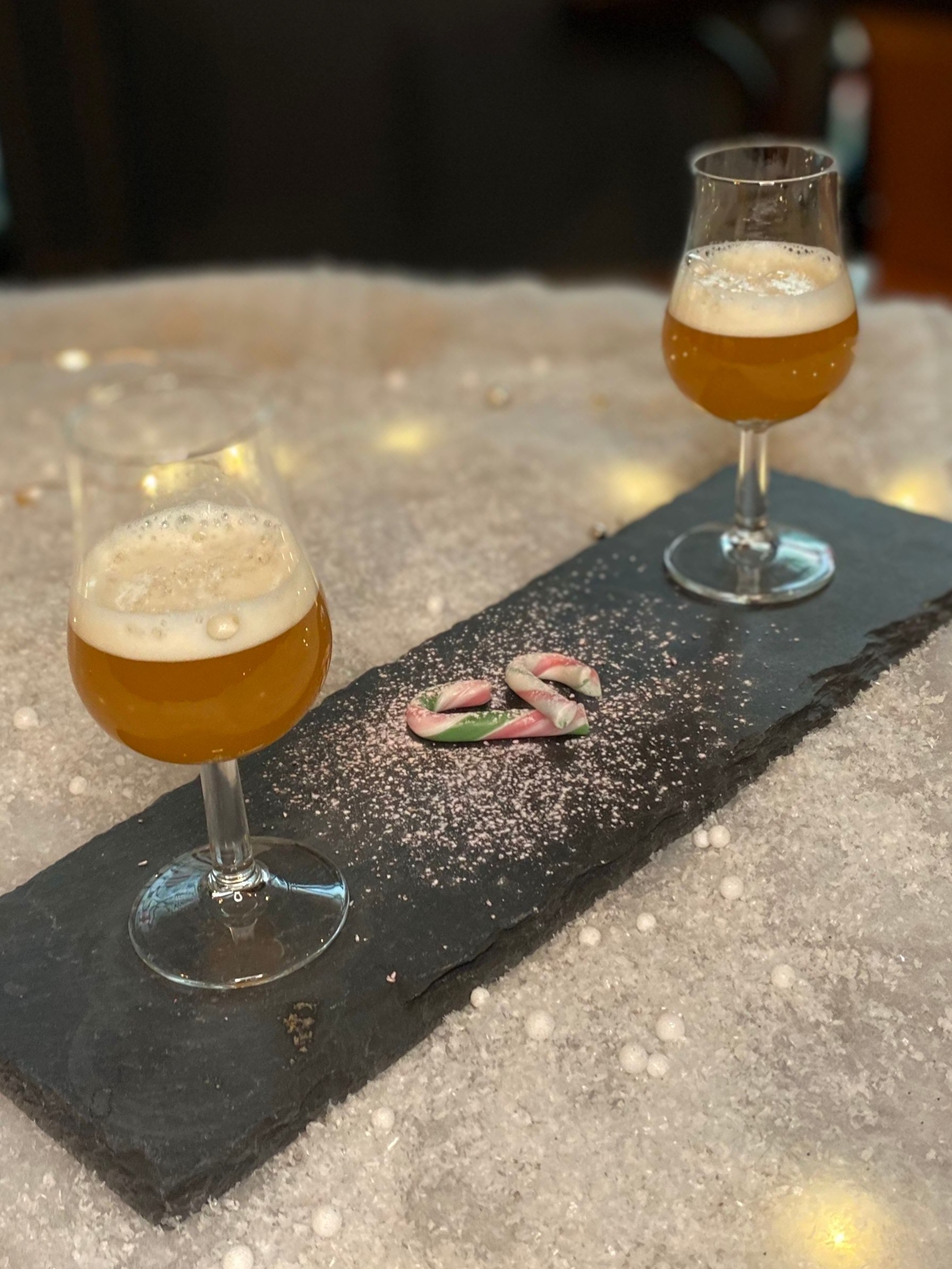 Nutcracker Old Fashioned
Served with Stollen, This cocktail pairs wonderfully with the nutty flavours from the Belgrove Hazelnut Rum, Nux alpine walnut liqueur, maple syrup and Jerry Thomas decanter bitters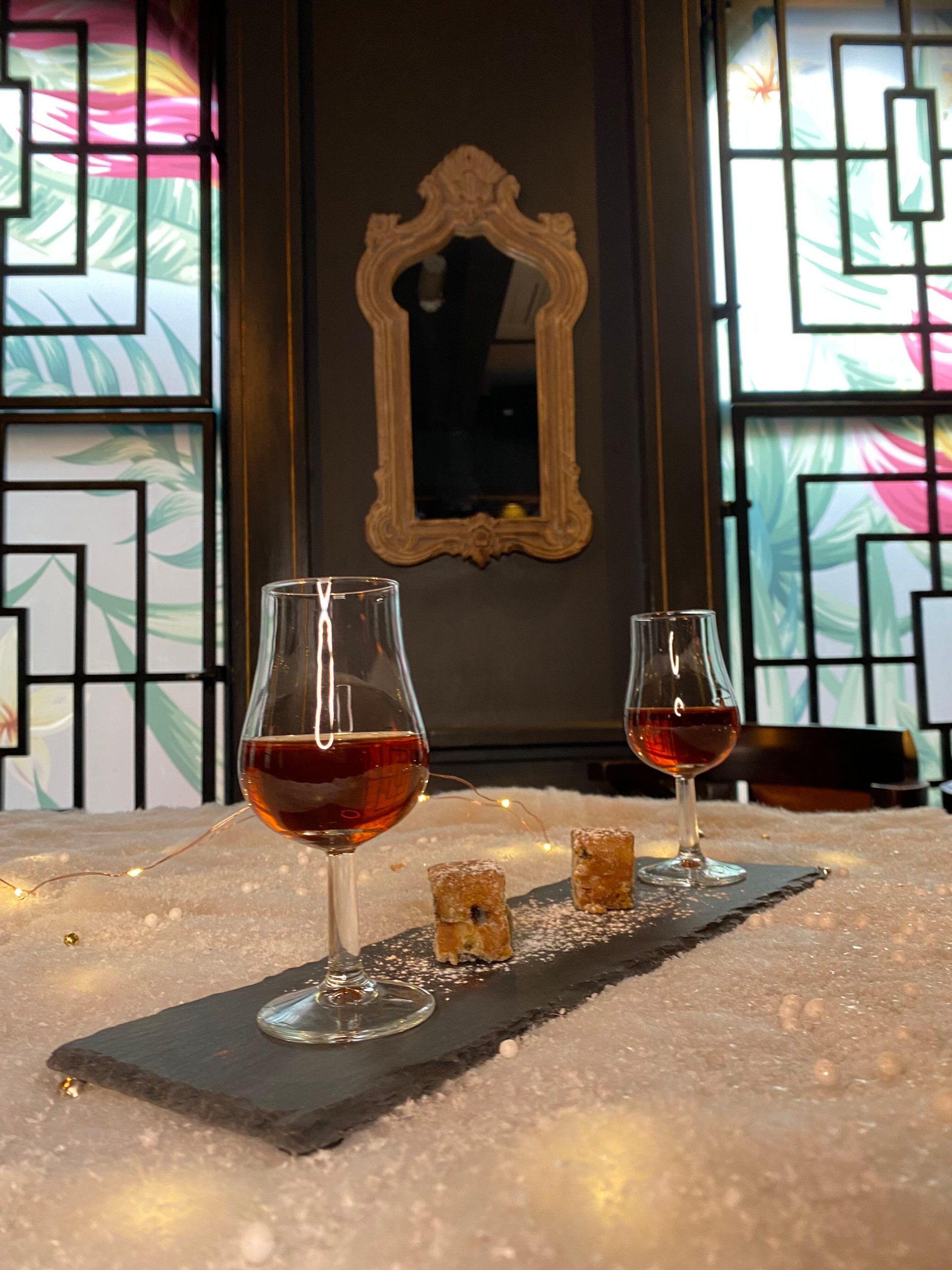 Mulled Wine Martinez
Similar to the classic Martinez but with a Christmas twist. This Cocktail will transport you to Christmas evening with Haymen's sloe gin, house mulled sweet vermouth and maraschino liqueur. Paired beautifully with a bite of Christmas cake!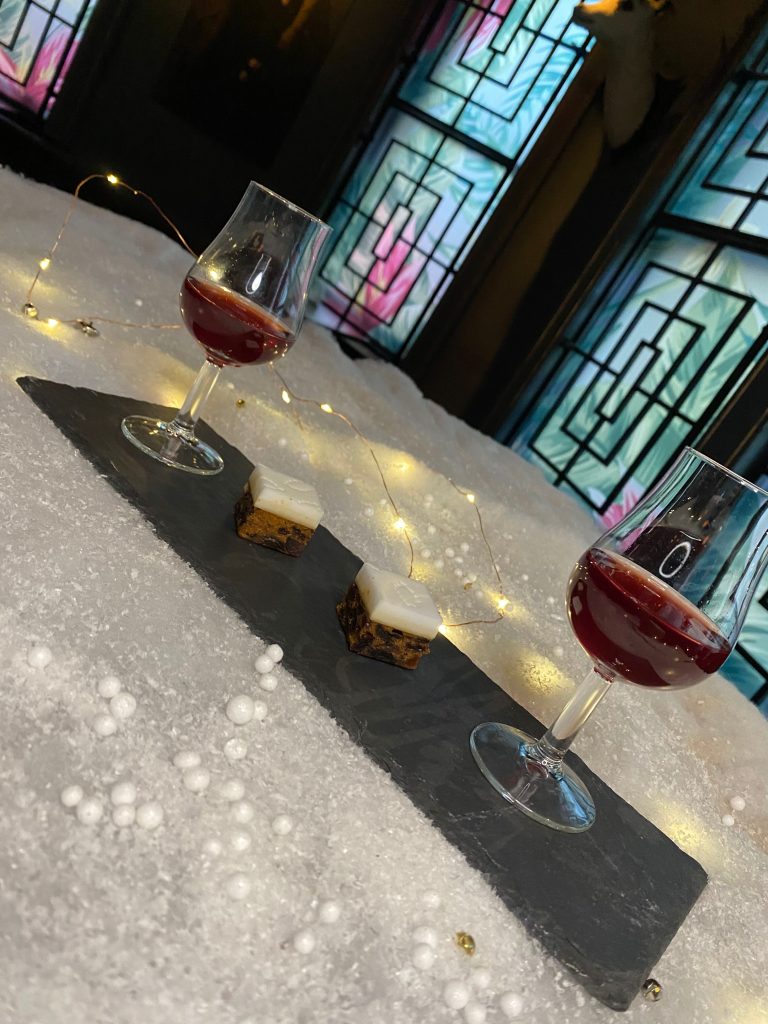 Mince Pie Mai Tai
With Havana 7 rum, orgeat and fresh lime, this Cocktail holds the roots of a Mai Tai, but with our very own Christmas twist! By replacing Cointreau with our house made vegetarian mincemeat syrup, This Cocktail paired with individual Mince pies will leave you ready to celebrate the festive season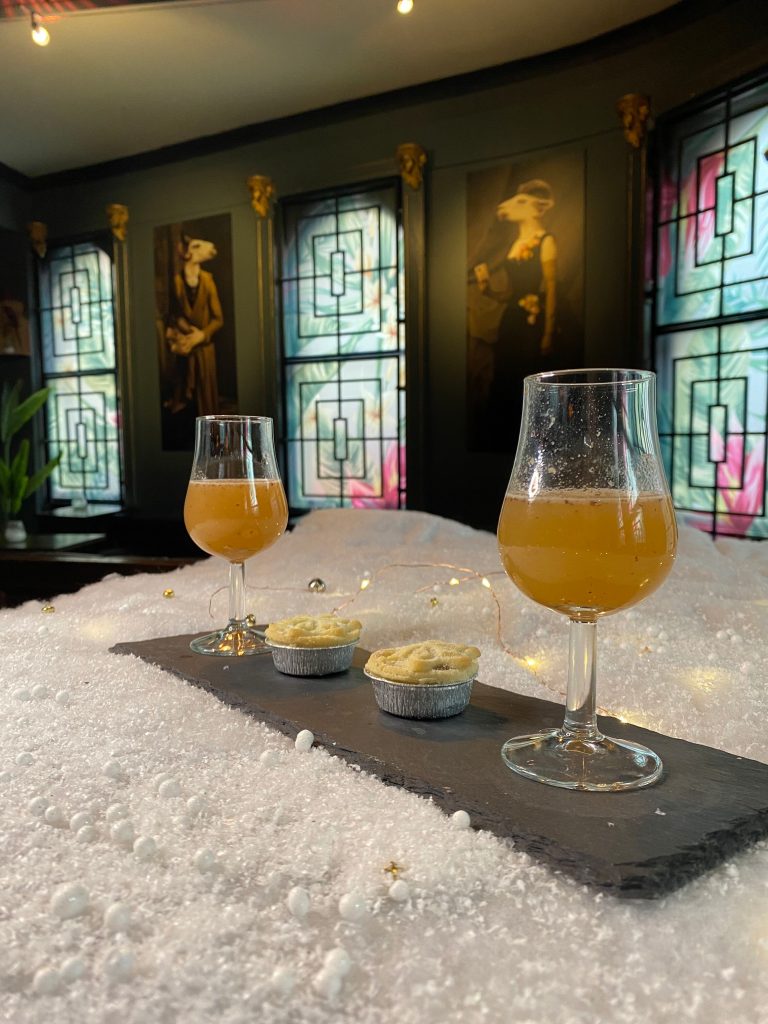 Christmas Pudding Cobbler
Sip this Christmas treat with this Cocktail! With Remy Martin 1738 Cognac, Pedro xlmenez sherry, cinnamon and fresh apple, we've added all the flavours of a Christmas Pudding into this Cocktail and paired it with your very own Christmas cake to finish your experience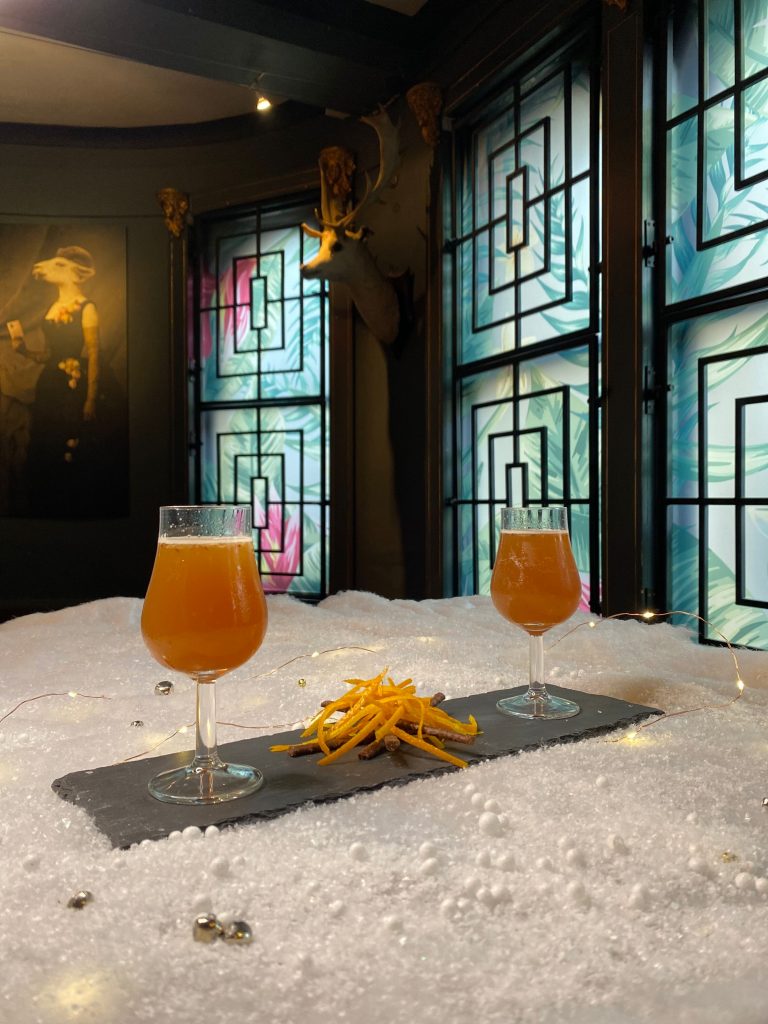 Join us this Christmas and sit back, relax and enjoy each other's company with 6 bespoke Cocktails in hand. It's a journey through tasty tipples like no other; we believe that our cocktail tasting experience is unique in the north of England.

It's eclectic, creative, ever-changing and exciting… just like The Maven!

Our signature cocktail tasting experience is priced at £30 per person and runs every Thursday – Sunday! Book yours here…

Array ( [data] => Array ( [heading] => JOURNAL [bigheadnig] => RELATED