Cocktails worth falling in love with
---
14th February 2023
The best gift to give to someone special? A unique experience made for sharing with the ones you love, be it a partner, friends or family.
Indulge in 6 bespoke cocktails paired with small bites to enhance the drink's flavour at our cocktail-tasting experience…
Take a closer look at our valentines cocktail tasting experience…

SUKI SPRITZ
Lychee Sherbet/Citrus/Prosecco
Taking inspiration from the Japanese tradition of "White Day" in which women & girls give gifts of white chocolate cake to the person they have a romantic interest in. Suki is a popular word in Japan translating to "like" or "affection"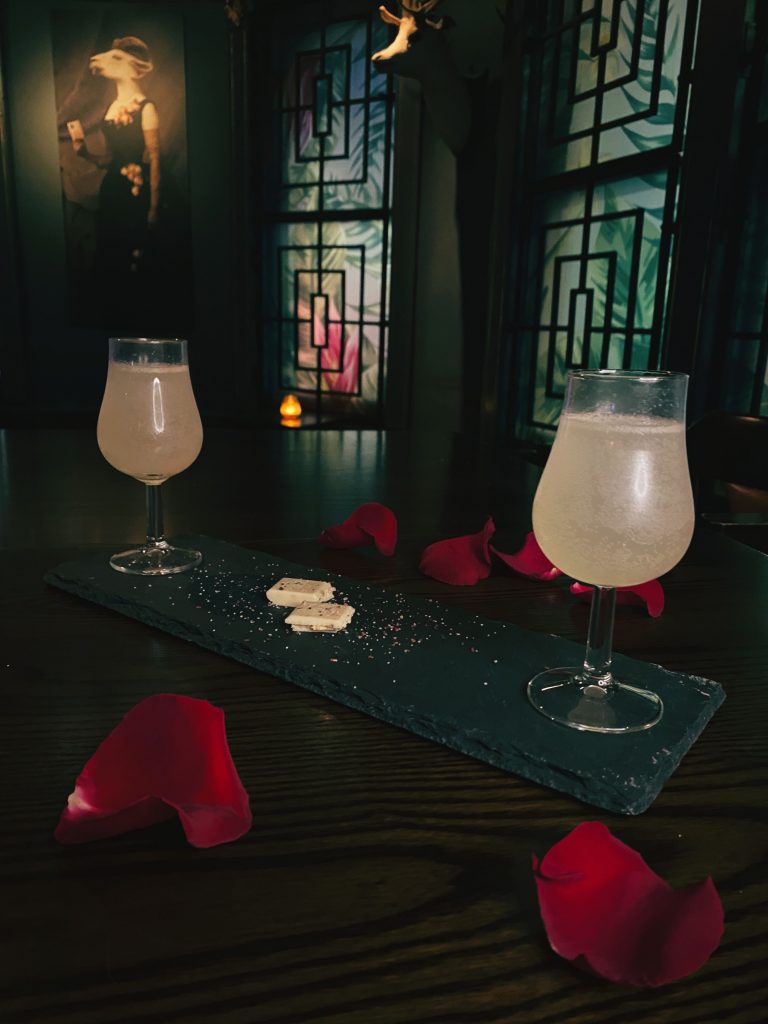 APPLE OF MY EYE
Pear Vodka/Apple Liqueur/Green Cardamom/Pressed Apple
  The phrase "apple of my eye" refers to the person one cherishes most above all others. We think this beautiful phrase lends itself as the perfect inspiration for a delicious Valentine's cocktail. Pear and apple flavours work beautifully alongside citrus and subtle spice from green cardamom.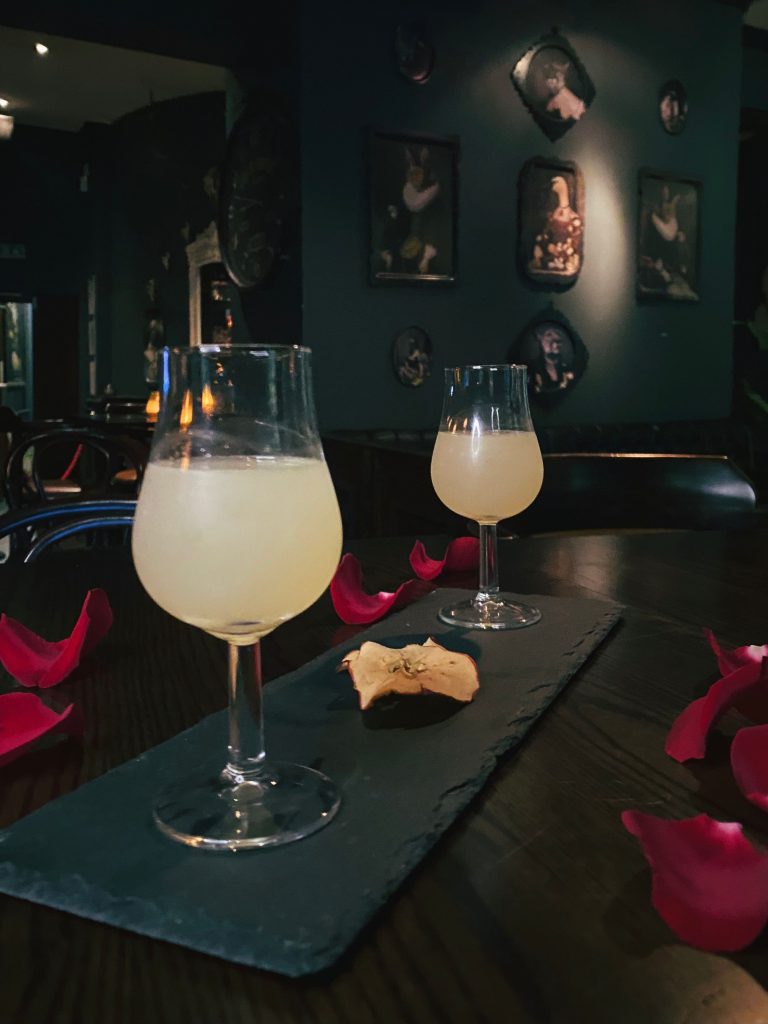 BED OF ROSES
Wolfe Bro's Gin/Root Ginger/Rose Syrup/Citrus/Soda Water
We have created this delicious and unusual combination of rose & ginger alongside locally produced gin in celebration of Valentine's Day and the long-standing tradition of gifting your sweetheart a bunch of roses on a special day.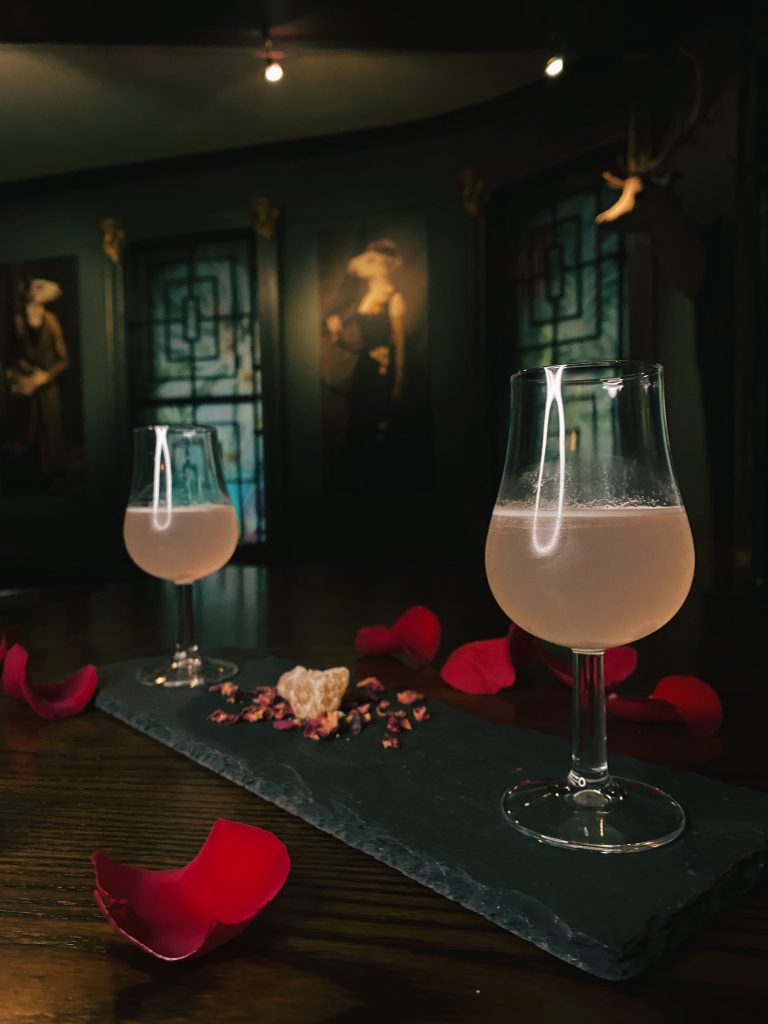 BOUQUET MARGUERITE
Blanco Tequila/Hibiscus/Elderflower/Jasmine/Citrus 
Blanco tequila swims with springtime flavours of jasmine, elderflower and hibiscus. This cocktail is packed with sweet floral notes alongside vegetal tones of tequila and freshness from citrus. Just like a bouquet of flowers for your love!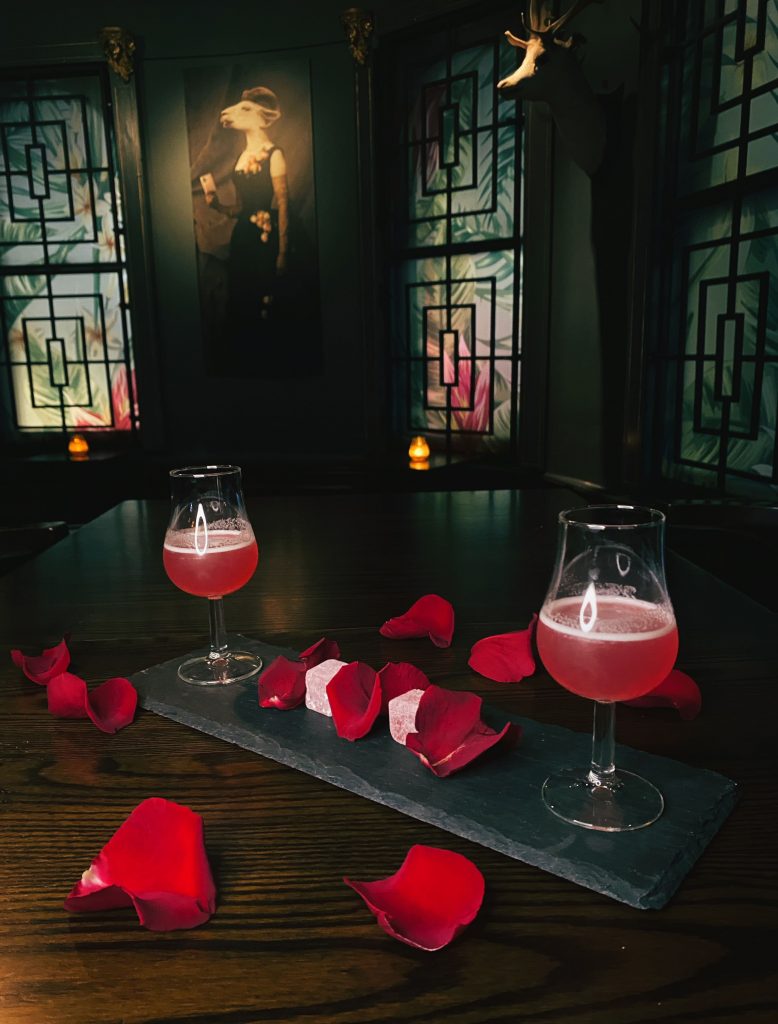 NUTS FOR YOU
Hazelnut Rum/Hazelnut Liqueur/Maple Syrup/Espresso
A twist on the much-loved Espresso Martini, this drink takes the modern classic and gives it a nutty makeover. Hazelnut rum & liqueur work wonderfully alongside rich & sweet flavours of maple syrup and fresh Italian espresso.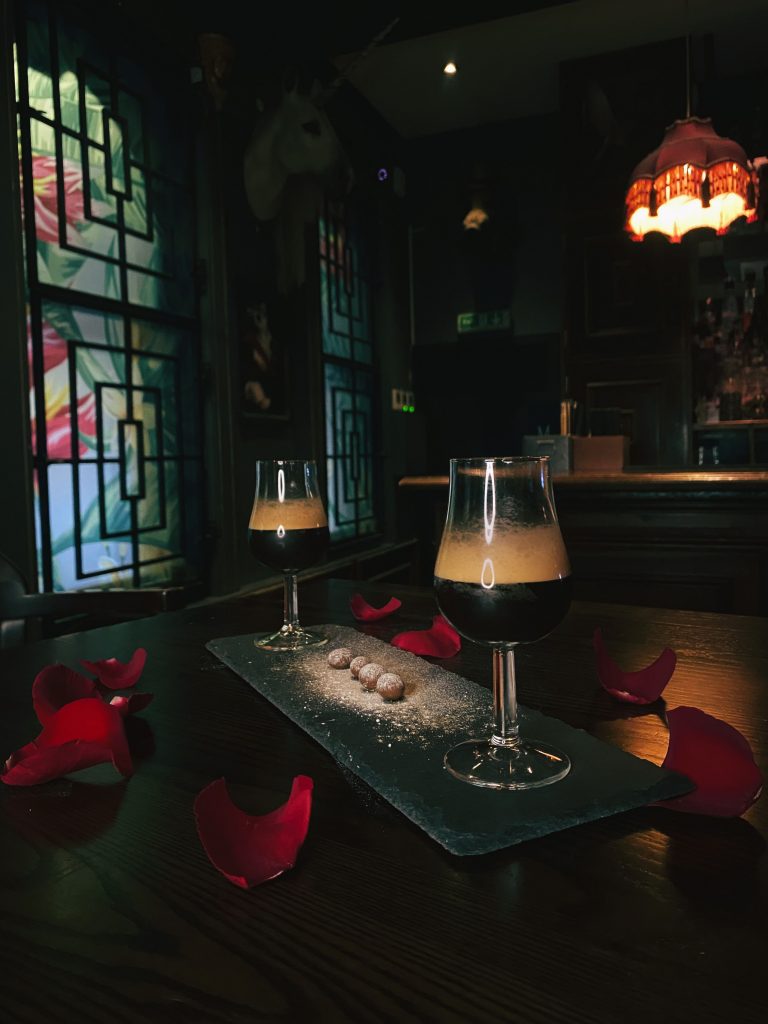 STRAWBERRY KISS
White Chocolate Liqueur/Strawberry/Vanilla/Fresh Cream
Nothing on the world says Valentine's Day quite like strawberries dipped in chocolate. We have taken this idea and given it a romantic twist in cocktail form with white chocolate and subtle notes of vanilla. This is the perfect, creamy, dreamy concoction to round off your intimate cocktail experience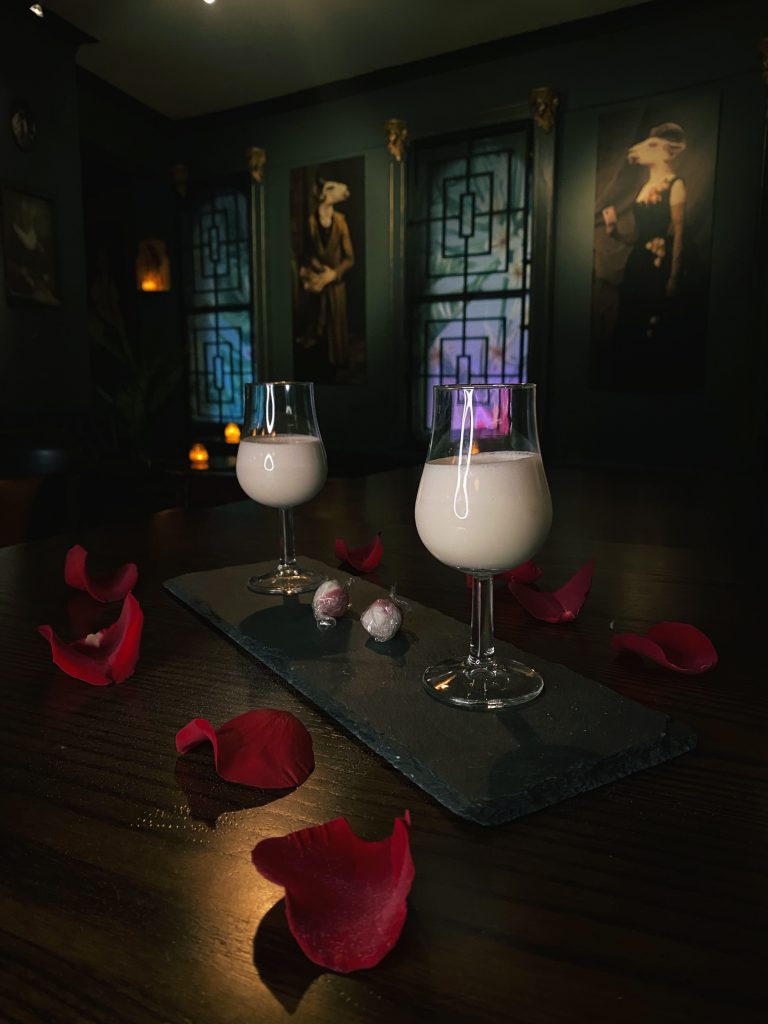 Our valentines cocktail menu is available every Thursday – Sunday, from the 9th of Feb – 26th of Feb for just £30pp

Please be advised that our cocktails and serves contain allergens including nuts and dairy please speak to your server if you have any queries.

Array ( [data] => Array ( [heading] => JOURNAL [bigheadnig] => RELATED