When Life Gives You Lemons…Order a Cocktail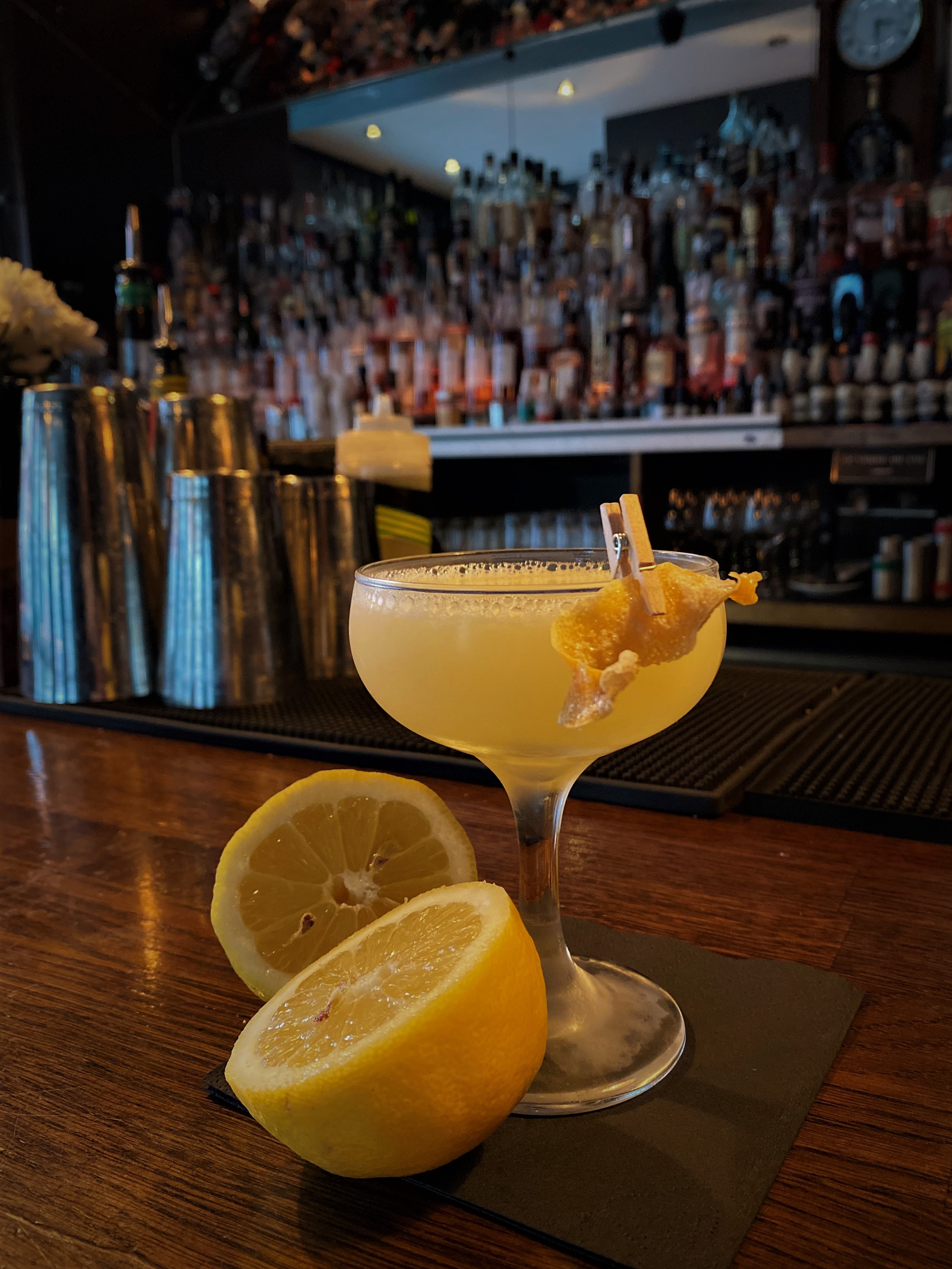 ---
22nd April 2022
This Earth Day, we are celebrating by raising a glass to sustainability and resourcefulness with our reduced-waste lemon cocktail. Our award-winning head bartender and general manager at The Maven, Calum Anderson, has worked his wonders and used local ingredients to create a sour but sweet cocktail, with layer upon layer of lemon…
Earth Day is a day to celebrate the ways we can help protect our planet. In the spirit of the day, and using our expertise as bartenders, we have come up with a reduced-waste cocktail which will be available to enjoy at No.1 Call Lane throughout April and May.
Sustainability is important to us at The Maven, and we always try to find new ways of doing our bit – from keeping the menu seasonal and using local ingredients from the market across the road, to taking our empty lime halves to Tiki Hideaway so they can re-use them in their flaming zombie cocktails!
Calum has been creating sensational cocktails for 13 years, and has always been interested in balancing flavours to create one-of-a-kind drinking experiences. If you're up for a bit of zest, this one will certainly get the taste buds going…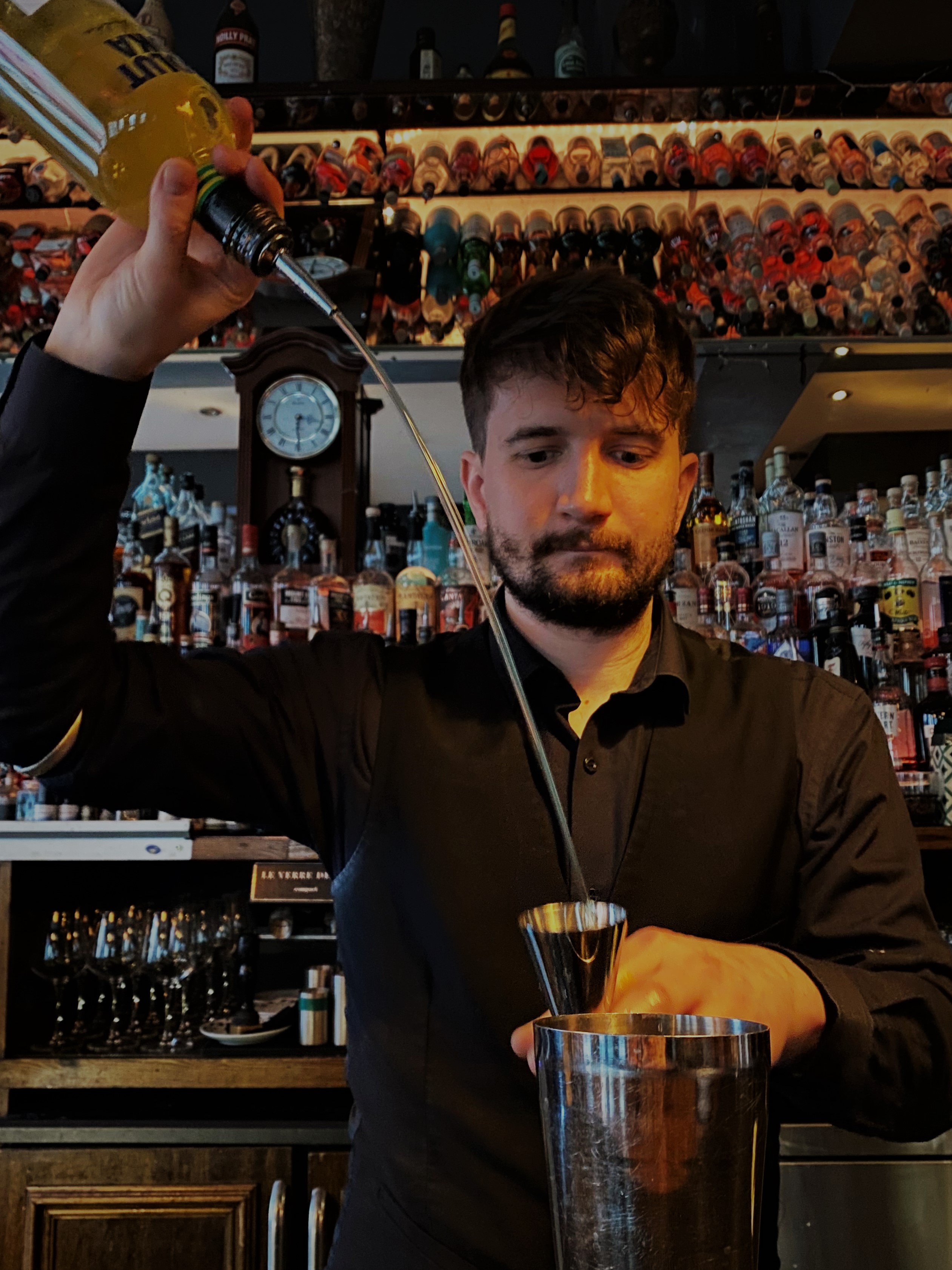 ---
EQUIPMENT
Cocktail shaker
Coupe glass
Jigger
Hawthorne strainer
Fine strainer
Peeler
---
INGREDIENTS (serves one)
50ml lemon vodka (see below for ingredients)
20ml lemon syrup (see below for ingredients)
30ml lemon juice
2 dashes Bitter Truth lemon bitters
Ice
---
FOR THE LEMON VODKA
700ml bottle of vodka
250g fresh lemon peel
---
FOR THE LEMON SYRUP
250g fresh lemon peel
500g caster sugar
250ml boiling water
Garnish with a fresh or candied lemon peel.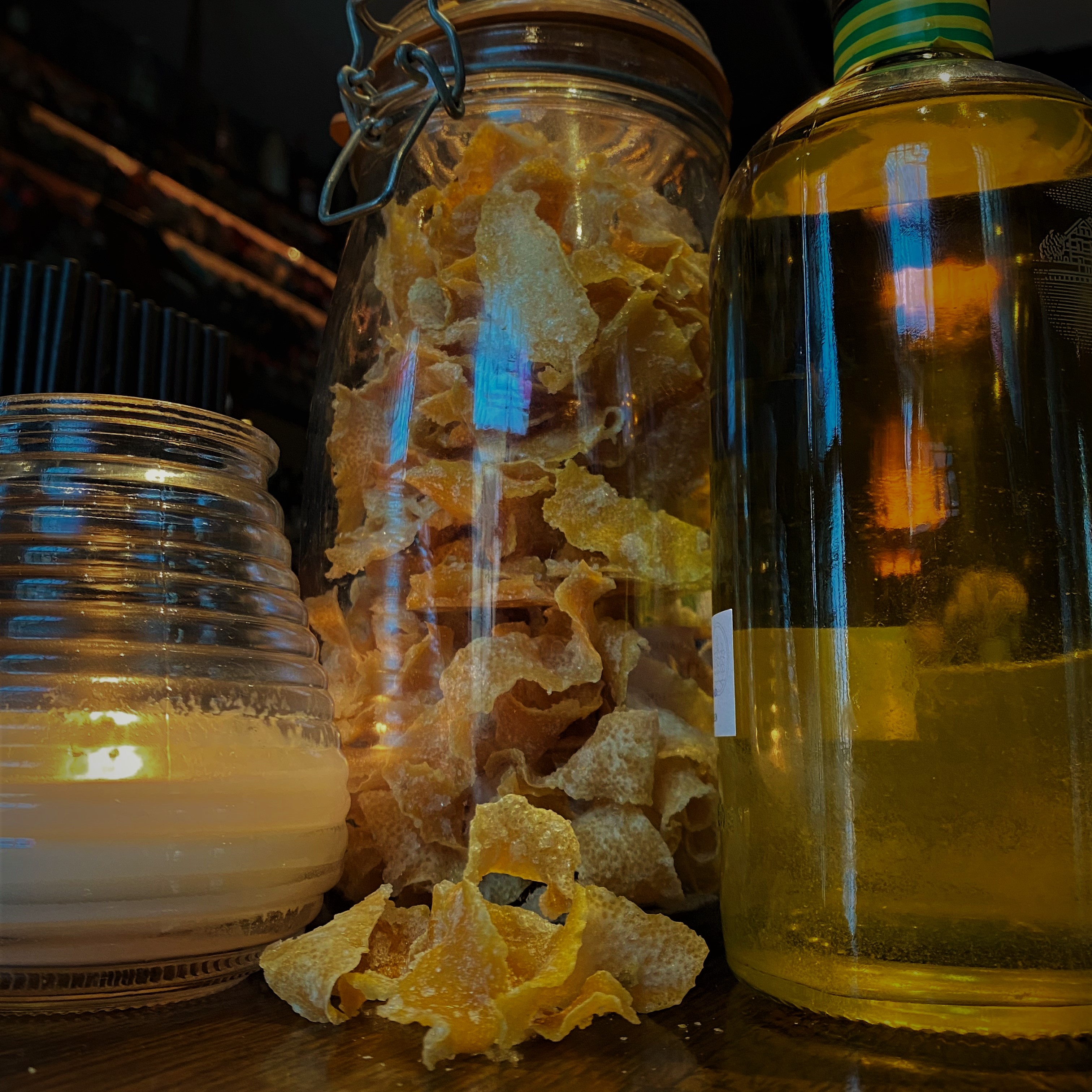 HOW TO MAKE IT
---
STEP 1
Start by infusing your vodka with lemon peel for flavour, using around 250g of peel per 700ml bottle of vodka. The mixture should be left to do its thing for at least a week – you'll know it's ready when it turns bright yellow.
---
STEP 2
To make the syrup, add 250g fresh lemon peel and 500g caster sugar to a kilner jar, then add 250ml boiling water. Stir occasionally until the sugar is dissolved, then leave overnight, sealing the jar. The next day, strain off the solids and bottle the liquid. This syrup will last for up to five days in the fridge.
---
STEP 3
Once you have made your lemon vodka and syrup, add the ingredients for one serving to your cocktail shaker. Fill the shaker with ice and shake hard until the shaker tin begins to frost (about 10 seconds).
---
STEP 4
Using your Hawthorne strainer and fine strainer, double strain this into a chilled coupe glass and garnish with lemon peel.
And there you have it – a chilled, zingy sweet but sour cocktail!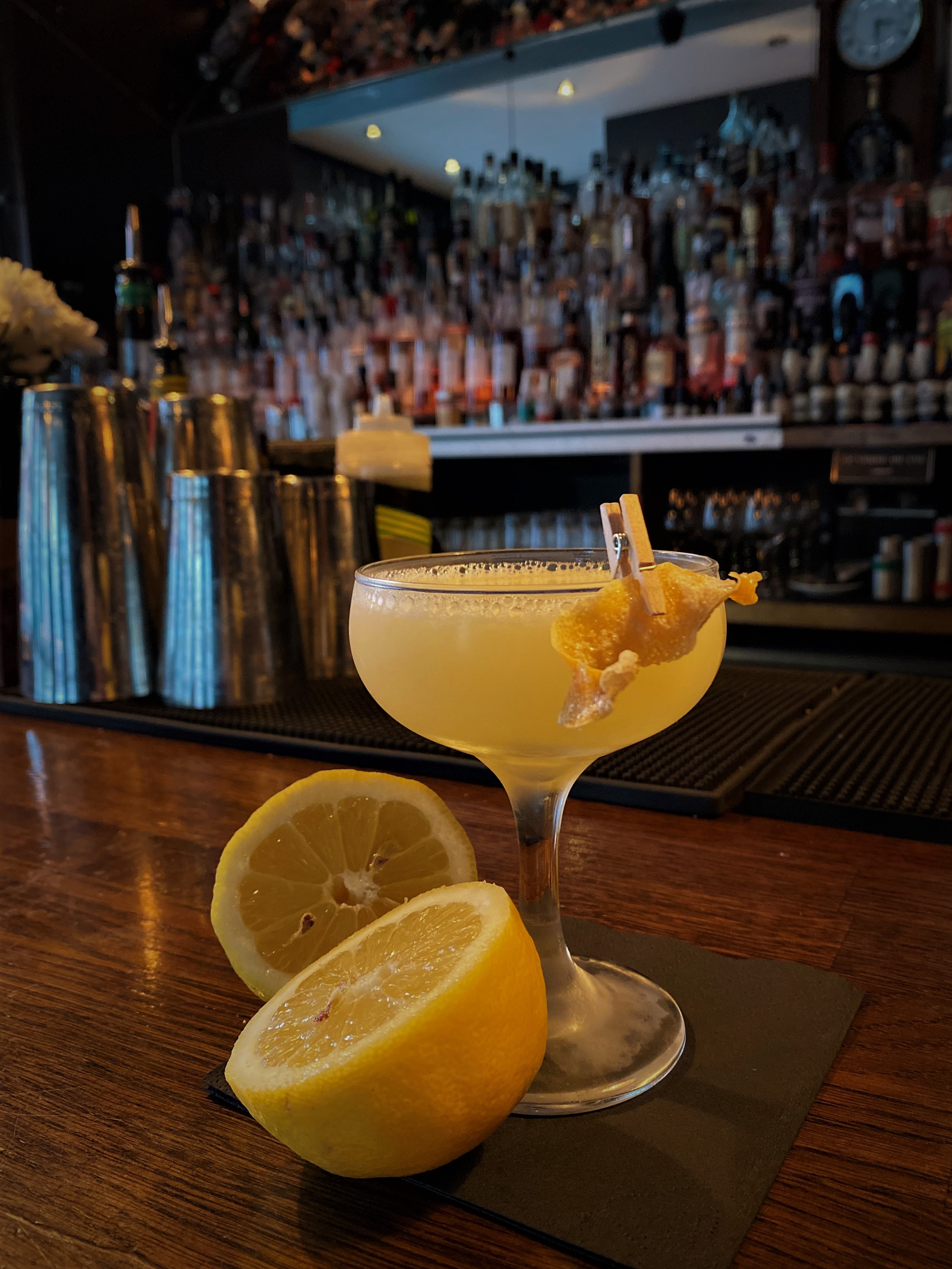 This cocktail is a breeze to make at home and makes the most of the simple but lively lemon. Don't worry about the cocktail being too bitter… yes, the main ingredient is lemon, but the sweet syrup prevents you looking like you've sucked a whole one when you take a sip! Just imagine an enticing lemon flavour, intense but without an overly bitter edge.

We like the creative challenge of reducing waste in our tipples, trying to use as many parts of each ingredient as possible while never losing sight of the most important thing in a cocktail – the taste. We're excited to see what other low-waste concoctions we can make in the future, so keep an eye out for our next creation on our Instagram!

Want to know more about our cocktail secrets? Book in for one of our masterclasses today.

Array ( [data] => Array ( [heading] => JOURNAL [bigheadnig] => RELATED