Tasting menus: who said cocktails couldn't join the fun?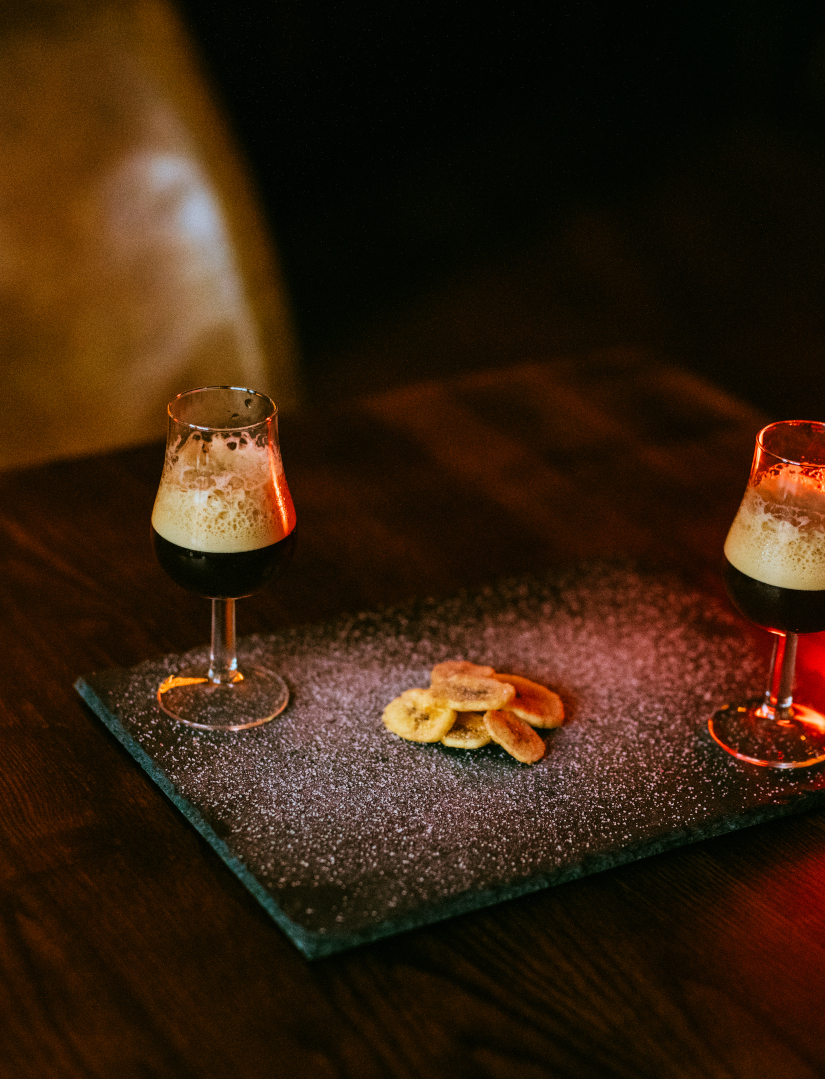 ---
15th March 2022
The tasting menu is a well-known concept in the world of food. From Heston Blumenthal's experimental delights at The Fat Duck to the delicate sushi creations of 96-year-old Jiro Ono in Tokyo, the tasting menu is a way to sample the best of the best that a chef has to offer. It's a tour de force of their skill, expertise and personal style.
At The Maven, we already take inspiration from food for our flavours – from Thai green curry to the warming spices of a mince pie.
So why not also take inspiration from the concept of the tasting menu?
We believe that our cocktail tasting menu is a unique experience in the north of England. Like the foodie experiences mentioned above, it's a chance for our skilled bartenders to really show off. Changed and updated regularly as we experiment together, the menu is a showcase of our current cocktail picks – the most exciting mouthfuls you could hope to find not just at The Maven, but across Leeds and Yorkshire too.
Our tasting menu guests will have an assigned bartender who will present each drink to them in turn, explaining the inspirations and flavours of the upcoming tipple. The drinks are served in uniform glasses, allowing you to focus solely on the carefully crafted flavours within. Each drink is also served with a complimentary edible garnish or side, chosen to match the flavours of the drink.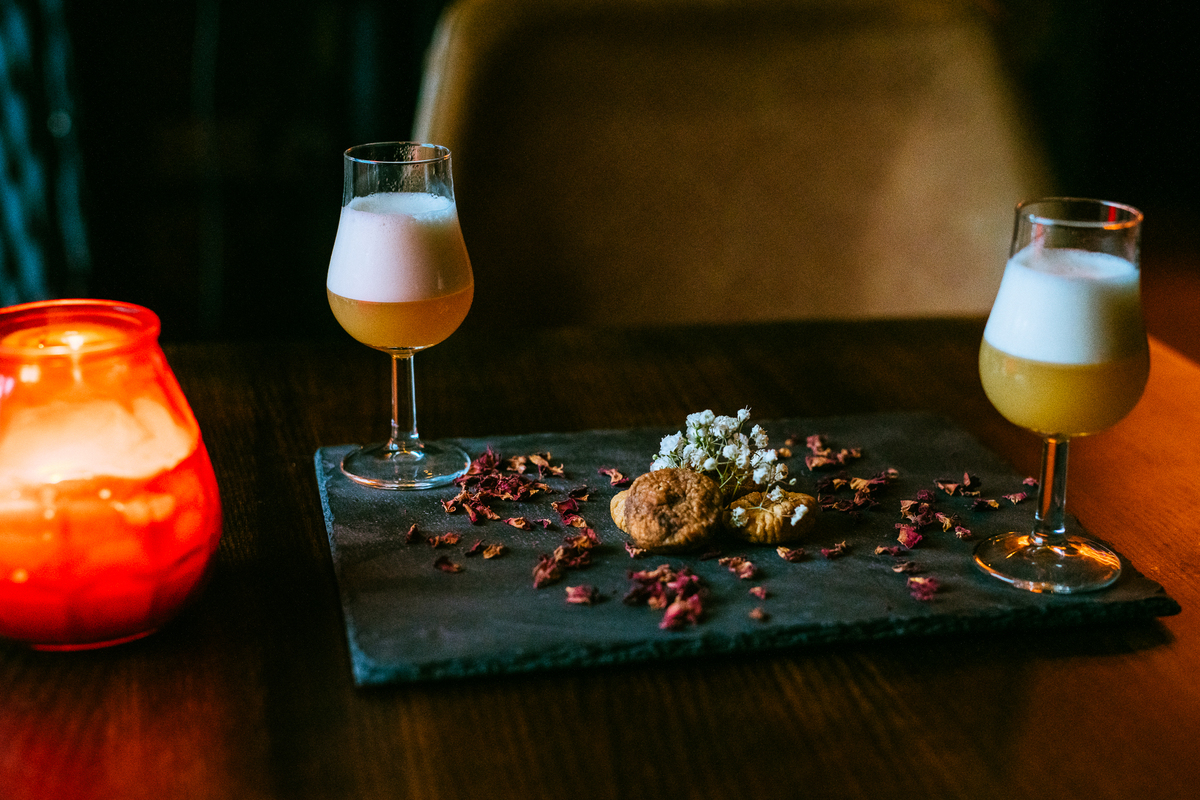 Our year-round tasting menu takes inspiration from world flavours, while over Christmas we took a journey through the tastes and sensations of Christmas Day! With the menu changing regularly whenever inspiration strikes, you'll never know quite what you're in for until you walk through the doors at Number 1, Call Lane.
It's safe to say that our tasting menus have gone down a treat with our guests – we've received nothing but positive feedback. And it's not just the tastebud journey they enjoy. One of the things guests like best about the tasting menus is that they can sit back, relax and enjoy each other's company as the drinks are brought out one-by-one.
No more interrupting the conversation choosing your next drink or queueing at the bar. Especially in these uncertain times, when we can't get together with loved ones as often as we'd like, it's invaluable to be able to sit and enjoy quality time – all while your palates tingle with new sensations!
Book your tasting menu experience here: Book Now