Strawberries and Cream just got Boozier with our Summer Tasting Menu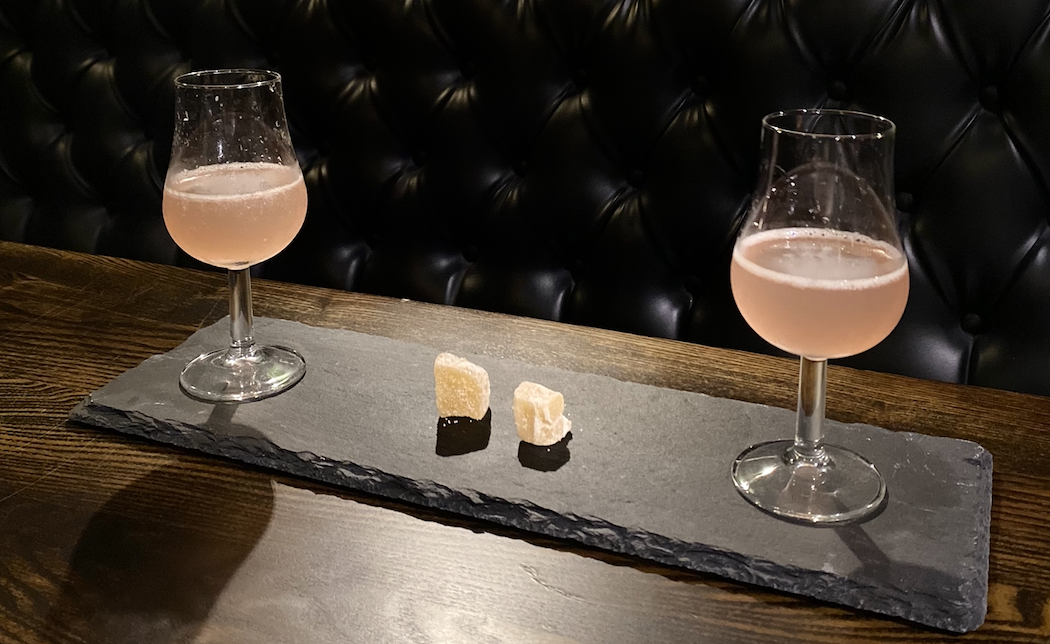 ---
02nd August 2022
Sadly, we can't bottle up summer to keep forever – but we can make your favourite season sippable. Join us at The Maven where we're serving six sumptuous courses of cocktails and nibble pairings for just £30 per person.
The tasting menu will be available from 5pm – 8pm on Thursdays, Fridays and Sundays from 1st August. We're letting summer take over, so you can enjoy sunshine and nostalgia in liquid form.
Our cocktail menu has been dreamt up and carefully designed by our expert bartenders, so you can taste idyllic British summertime in every drop.
Make your summer weekends special at the best cocktail bar in Leeds…
---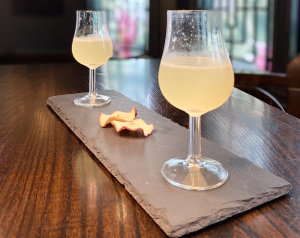 ---
What makes our summer tasting menu special?
At No 1 Call Lane, experience a ripening summer from first blush to blackberry season. Even if it's drizzly and drab outside, our menu is guaranteed to take you to a time and place: those heady days of summer in Yorkshire, England's finest county.
For £30 per person, linger a while and taste your forever summer over six fresh, exciting courses of drinks and accompanying bites.
Your summer experience begins with crisp apple and refreshing cucumber with absinthe and gin, then hits summer fruits and flowers at their height of sweetness.
You'll compare soft and sharp elderflower and gooseberry notes over a base of sweet blanco tequila, then move with the season to heady lavender scents, bubbly prosecco and fresh blueberry.
Time for some old-school warmth and spice:  Yorkshire rhubarb gin is paired with an invigorating kick of ginger, before rich blackberry, musky violet and indulgent black cherry vodka draw your summer evening in.
Finally… what would a British summer be without strawberries and cream? Your six-course experience finishes on the classic to end all classics. And we've found a way to improve on perfection, if we do say so ourselves.
Serving this fruity treat in a glass with vanilla vodka deepens the strawberries' natural sweetness and adds a whole new dimension to our favourite summer dessert. Classically British, just a little boozier. Who could argue with that?
---
The tasting menu experience
Tasting menus have entered the modern era. No longer about stuffy service with a price tag to match, the modern tasting menu is a refreshingly leisurely way to spend time with loved ones.
Book in and let our experts do the work. Your cocktail expert will personally present each course in turn, explaining its inspirations and flavours.
This isn't about a quick pint, or a swift round of shots with friends. There's a time and a place for that, don't get us wrong – but our tasting menu is the ideal opportunity to relax, slow down and savour the best of British summer with your favourite people.
No need for queueing or even working out what drink to order next – you're in good hands with us.
Compare flavours, taste our full selection of ripe, sunny tipples, and let us know which drink feels most like summer to you.
We can't wait for you try our selection.
Book your taste of summer here: https://www.themavenbar.com/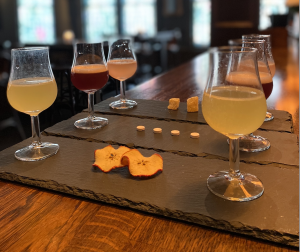 Array ( [data] => Array ( [heading] => JOURNAL [bigheadnig] => RELATED