Should Islay whisky be used in cocktails? Head Bartender Calum talks us through the Islay debate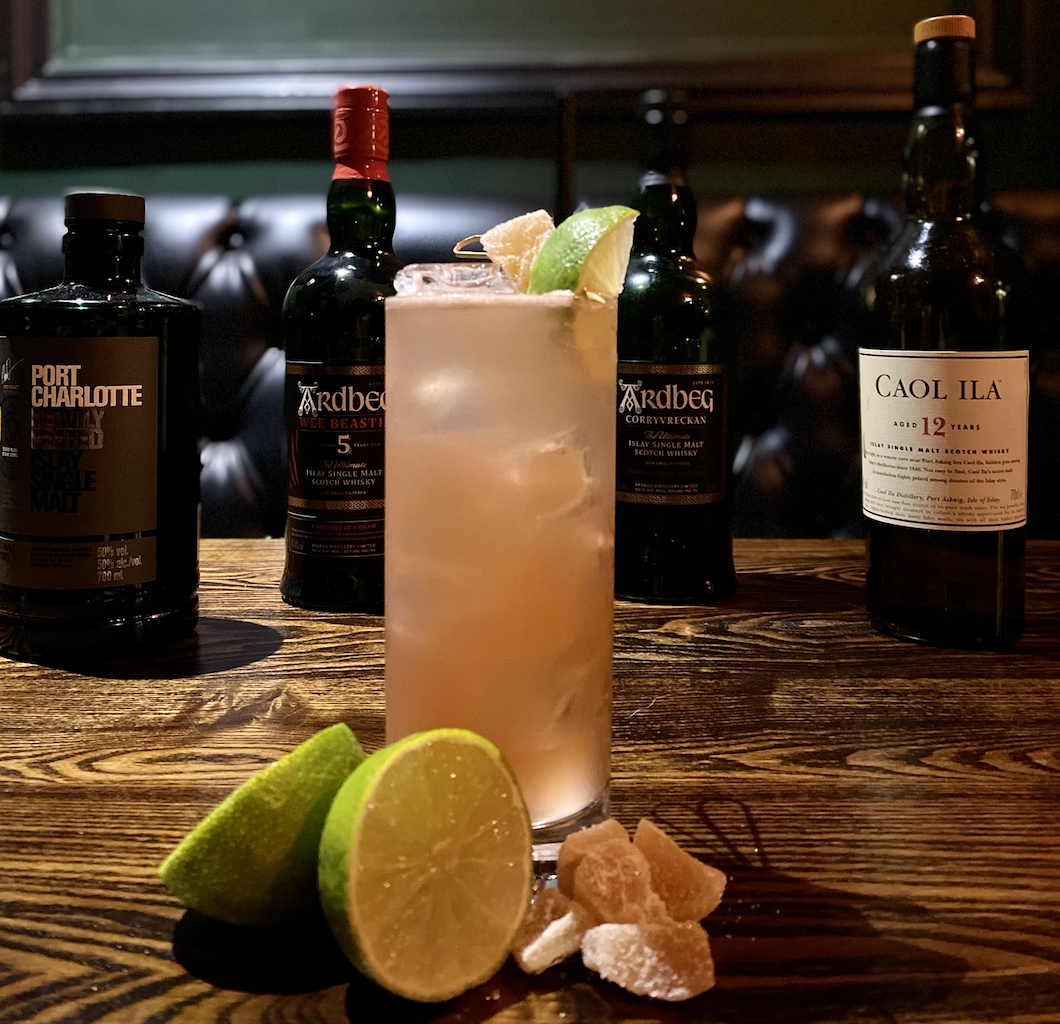 ---
24th May 2022
Calum isn't afraid to mix Islay whisky into his cocktail creations. Here, he discusses his favourite whisky – and why it's underrated as a cocktail ingredient. Read on to find out more about Islay's rugged, smoky notes, what food to pair it with, and how Calum uses it as an ingredient in The Maven's intricate cocktails…
---
Why Islay whisky?
Islay is known for its heavily peated style of whisky. Peated whisky is made by using peat smoke to dry the barley before fermentation. This smoky flavour carries through the entire fermentation, distillation, and ageing process. This gives the final product a savoury, maritime flavour. Some Islay whiskies are described as having the taste of tarry ropes, iodine, seaweed, or even burnt rubber.
---
What makes it special?
While the flavour notes described above may seem unappealing to some, for many enthusiasts Islay is the pinnacle of whisky drinking. Islay itself is a beautiful island – I have been lucky enough to visit twice, and every time I taste or smell peated whisky I'm transported back to the windswept beach at Port Ellen.
There are currently nine working distilleries on Islay, although the newest (Ardnahoe) has yet to release any whisky. Each distillery has its own character and style. For example, Bruichladdich grow their own barley on Islay, and Laphroaig still do their own malting at the distillery. I have a great photo of me standing in front of their peat furnace!
---
Why is Islay your favourite?
Islay whisky is a reflection of its surroundings; rugged and uncompromising.
---
It's an ongoing debate in the cocktail world… should Islay whisky be mixed into drinks?
Although there are certainly those who would disagree, I believe Islay whisky can be used to make fantastic cocktails. It has more range than you might imagine – Islay can be used in everything from a smoky Old Fashioned to, slightly more surprisingly, tropical fruity drinks!
---
Which cocktails do you use it in?
We currently have a cocktail on the menu called Islay Storm, which is a twist on a Dark 'n' Stormy using Ardbeg Wee Beastie, sloe gin and our house ginger beer. It's refreshing and smoky, with a spicy ginger kick!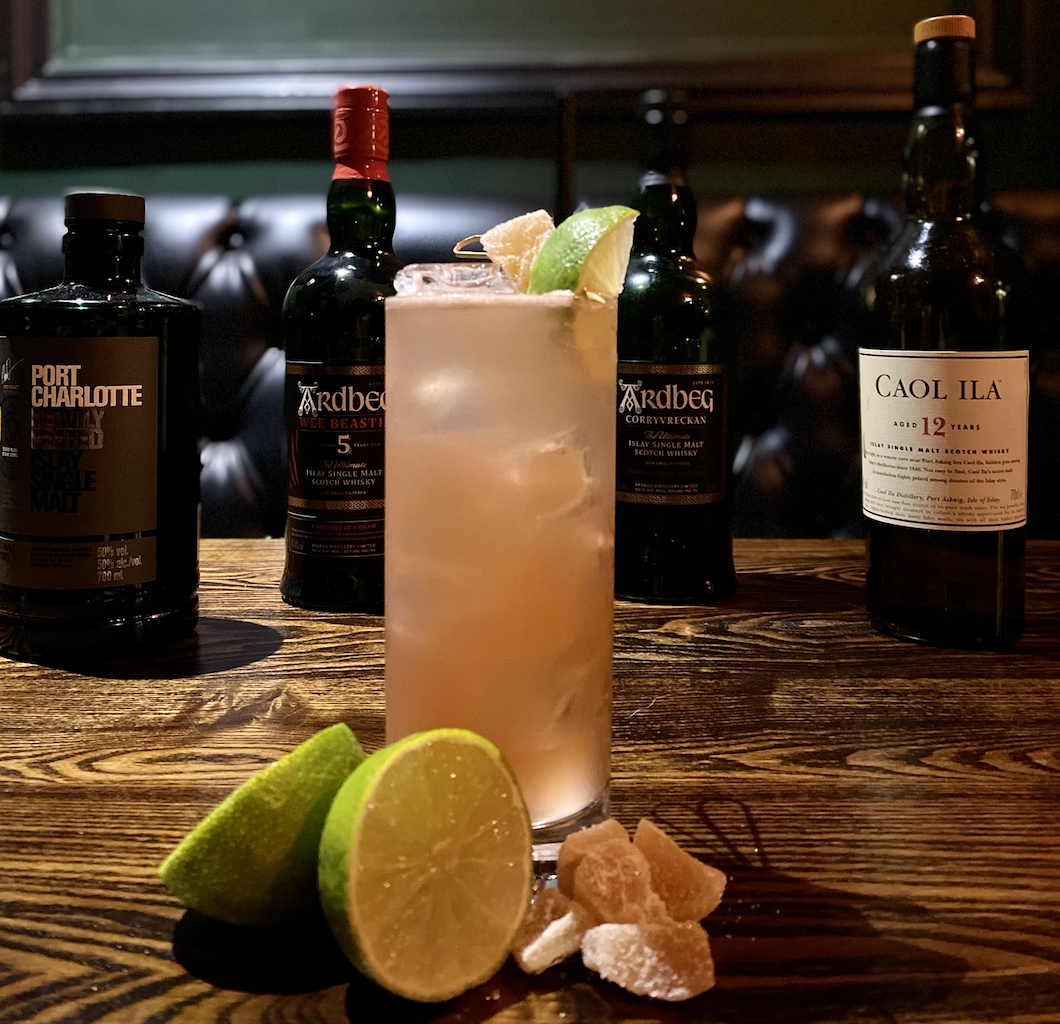 ---
Is Islay used in The Maven's tasting menu?
No, Islay whisky would be a bit too much. With our tasting menu, we're looking to craft a distinctive sensory experience while being accessible for all palates and tastes.
---
What food would you serve with Islay whisky?
Islay malt is extremely versatile in terms of food pairings; it works well with cheese, especially strong, hard cheese. It can also be paired like a wine with seafood dishes, maybe langoustines cooked in garlic butter. Dark chocolate also goes beautifully with Islay. Really the only limit is your imagination!
---
Do you have any advice for someone who wants to like whisky, but just can't find the right one?
Practice makes perfect – keep trying. Don't go straight for an Islay malt, try a light Lowland or Speyside first.
---
Are you testing out any upcoming creations or flavour combinations with whisky?
I have been planning to do a foraging trip to collect some sea buckthorne when it's in season. I feel the unusual tropical and sour flavours would work really well in a smoky whisky sour.

Keep your eyes peeled for updates on our social media channels and look out for our next blog!

Array ( [data] => Array ( [heading] => JOURNAL [bigheadnig] => RELATED