Behind the Bar: Meet Calum, Our General Manager at The Maven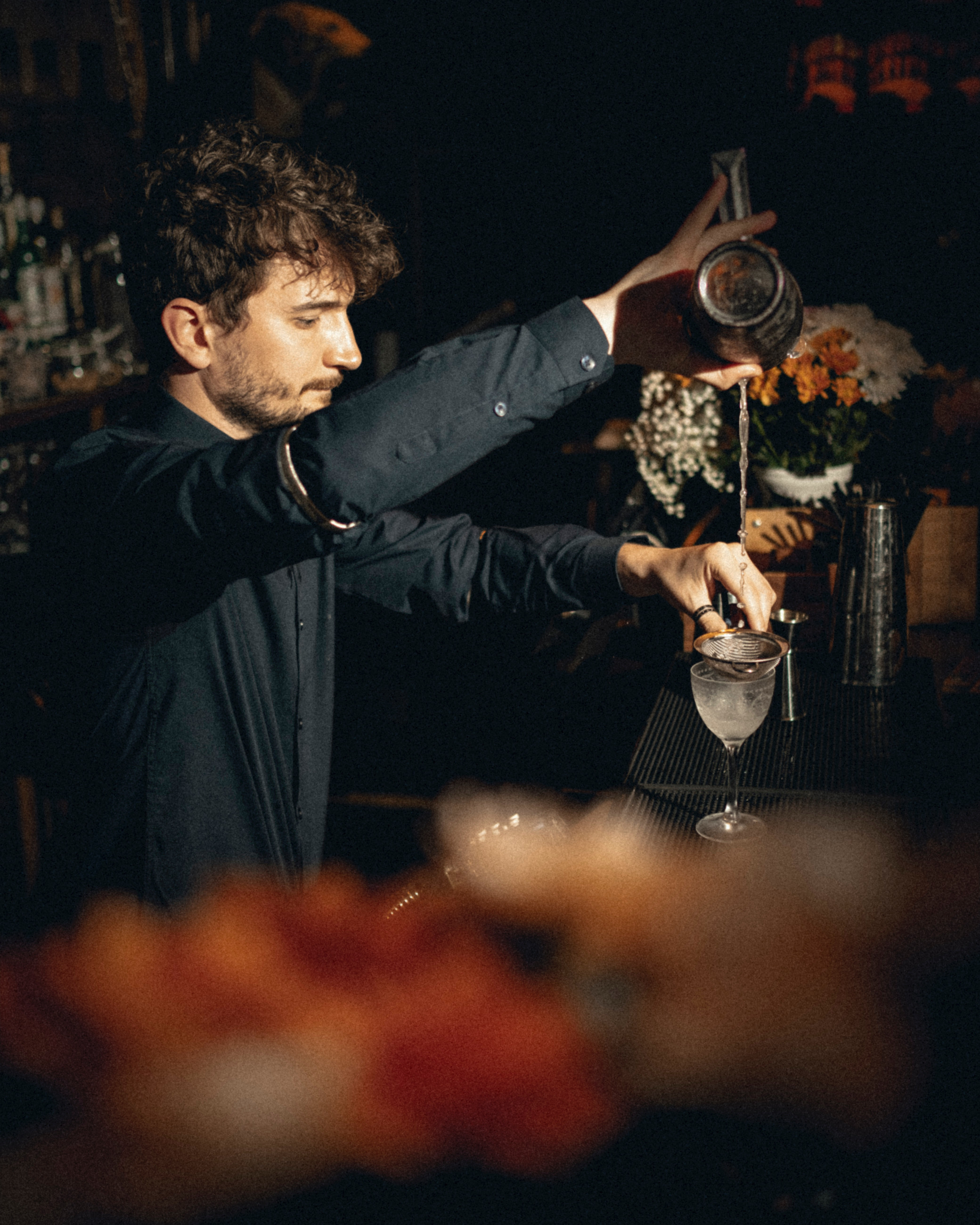 ---
15th March 2022
Calum Anderson is our award-winning head bartender and general manager at the Maven. He has worked at The Maven for two and half years and is passionate about great tasting cocktails, using locally sourced ingredients and providing an exceptional customer experience for all our guests!
In the first of our meet the team Q&A series, we find out more about Calum's background, what inspires him and what advice we would give to anyone starting a new career in hospitality…
---
Can you tell us about your background and experience in the industry?
I cut my teeth in boutique hotel bars and cocktail bars in the midlands, New Zealand, and Australia. When the restaurant I worked in started doing cocktails, I realised this was something I wanted to do.
I made it my mission in my early 20s to be a cocktail bartender. It was an epiphany, as soon as I made my first cocktail – and now I've been doing it for 13 years.
---
What made you want to work at The Maven?
The Maven has an amazing reputation in the North, so when I decided to move to Leeds, it was the number-one place I wanted to work. Thankfully, there was a bartender opening, so I jumped at that. Although I'd had plenty of previous management experience, I just wanted to get my foot in the door here.
But within four months I was the General Manager. I've now been here about two and a half years.
---
You have travelled all over the world. What impact has that had on your work?
It gave me a new perspective on flavours. Travel has always been a passion of mine, so I've been inspired to create many cocktails based on the flavours of India and the Far East – their balancing of spices, of sweet, sour and savoury.
Two cocktails on our current menu are inspired by that region – the Assam Masala and the Bangkok Club. The latter is inspired by Thailand's sweet, spicy flavour profile, and it's been really popular – one of my signature cocktails!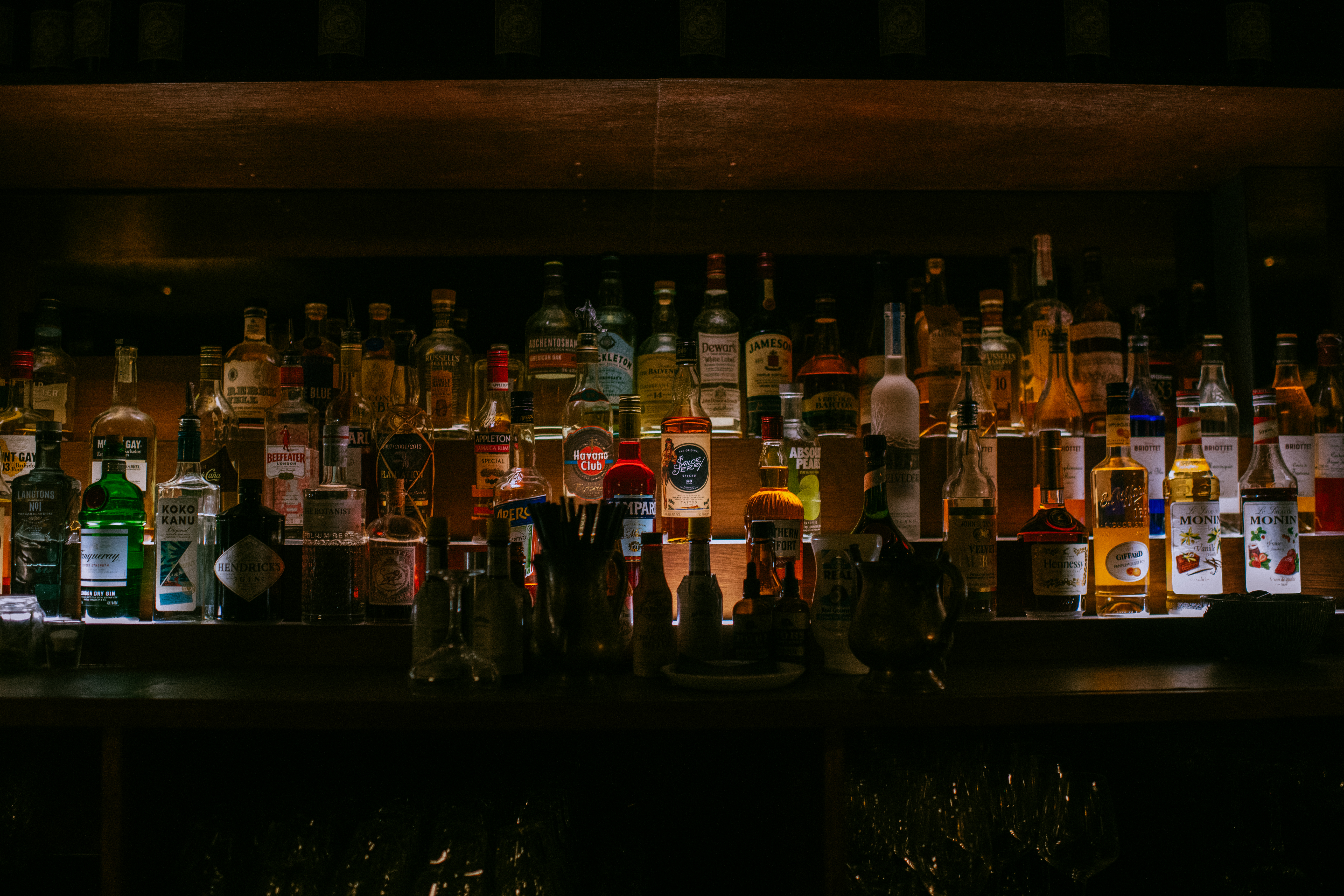 ---
In your opinion, how has bartending evolved throughout the years?
In my bartending career, bartenders have become more and more discerning. Bartenders think about every aspect of their drink; it's not just pouring some juice on some booze. It's about the type of ice you use, the garnish, the colours and flavours – trying to do everything to the best possible quality.
Sustainability is a big thing at the moment too. At The Maven, we try and do as much as we can, by keeping the menu seasonal and using local ingredients and suppliers as much as possible. Personally, I'm a big fan of foraging; I like to get out and pick my own ingredients, to make something that's come from the land in the local area. That's another trend that's mirrored from the culinary world.
---
Who or what inspires you?
Good question! I take a lot of inspiration from my travels, but I also like to see what my peers are doing in other venues. There are certain bartenders I follow on social media, to keep an eye on what they're doing. But even just walking around the market or the shops in my local area can be a big inspiration.
I like to take concepts from cooking and try to incorporate those into a cocktail. I love to cook, and whenever I'm cooking I'm often thinking 'would I be able to make this into a cocktail?' Sometimes, the answer is no! I'm also inspired by our team – everybody here is really passionate about bartending. Oftentimes staff will come to me with an idea and we'll work together to make it into a decent cocktail.
---
What would your advice be for someone who is starting out in hospitality?
Just stay passionate – that's what will drive you. Keep reading, keep learning, and keep that fire going!
---
What do you enjoy doing outside of work?
Travelling, where I can – although that's obviously been a bit difficult recently. If I could hop on a plane to anywhere tomorrow, I'd love to go to Cuba, for the cocktail history and the rum.

To keep an eye on updates from The Maven, follow us on Instagram here.

Array ( [data] => Array ( [heading] => JOURNAL [bigheadnig] => RELATED